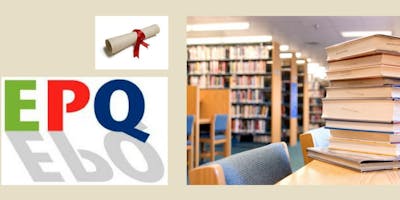 HE & EPQ Taster: Libraries & Academic Skills (Yrs.12 & 13) - January 2019
Monday, October 1, 2018 at 2:30 PM - Friday, July 19, 2019 at 1:30 AM (BST)
More Information →
Years 12 and 13 Opportunity
HE & EPQ Taster:  Libraries & Academic Skills
The HE and Extended Project Qualification taster session is a great opportunity for students to experience the University library's resources. The session includes a guided tour of the library plus:
The Library catalogue
Smart searching using Google
Google Scholar
Access to Research
Free resources on the Skills Hub
Academic skills
You are welcome to stay for as long as you like after the session to make use of our hard-copy resources, or to have an opportunity to complete some research around a topic your students are studying in school.
The duration of the session is approximately 1 hour and is available from January 2019 although you are welcome to register and arrange a date now.The session is suited for between 10 and 20 students.
To register for this opportunity please contact libraryvisits@northampton.ac.uk
Please note:-  due to licence restrictions, pupils will not be able to access the University of Northampton's electronic resources (such as online journals and electronic books), nor will they be able to make use of our photocopiers/printers